Who is Boyan Slat?
Boyan Slat, born 27 July 1994 in Delft, Netherlands is an inventor who, at the age of 16, designed the world's first ocean plastic cleaning system. He now leads a group that develops advanced technologies for cleaning the world's oceans from plastics. Its solution does not involve economic or nature destruction.
Boyan Slat latest invention, The Interceptor
The founder and CEO of The Ocean Cleanup spoke with CNET's Stephen Beacham about his latest effort about capturing plastic pollution in rivers around the world. The interceptor is already deployed in two rivers and actively collects plastic debris before it reaches our oceans.
---
Interest in dealing with plastic pollution
It all started in Greece when Boyan was 16 years old. While diving, he came across a lot of plastic, which prompted him to come up with an invention that would clean that plastic and make the oceans and our nature less polluted.
He came up with the idea of ​​building a passive system with the help of ocean current that would pull the plastic out of the water. In 2012 at Delft, he introduced his invention on TEDx with a great speech. Which was shared by a couple of influential news places and vent viral.
At the time, he was studying aerospace engineering at TU Delft. His idea and determination were strong and he decided to drop his studies and fully commit to his vision.
In a famous magazine The Economist, Boyan writes the following words: "Technology is the most potent agent of change. It is an amplifier of our human capabilities", "Whereas other change-agents rely on reshuffling the existing building blocks of society, technological innovation creates entirely new ones, expanding our problem-solving toolbox."
Boyan Slat and The Ocean Cleanup
In 2013, Boyan founded the nonprofit The Ocean Cleanup, of which he is now CEO. His vision for developing more advanced technology for cleaning plastics from the ocean has begun. His idea and brilliant invention were recognized. Shortly after, his funding campaign was able to raise $ 2.2 million. Almost 40,000 donors from 160 countries helped Boyan and his genius invention.
In June 2014, The Ocean Cleanup presented a 528-page study on the feasibility and potential of their project. However, not everything went perfectly. His concept was declared unworkable and received a lot of technical criticism. This, of course, did not deter anyone and they continued to test and refine the concept.
Since The Ocean Cleanup began, they have raised more than $ 31 million in donations. Entrepreneurs like Marc Benioff, CEO of Salesforce donated money to develop the concept and design. Boyan Slat boldly estimates that at least half of the ocean's garbage will be gone within five years at a minimal cost.
The project started with a single system in mid-2018 and will gradually refine and upgrade the system until full implementation, which they announce by 2020.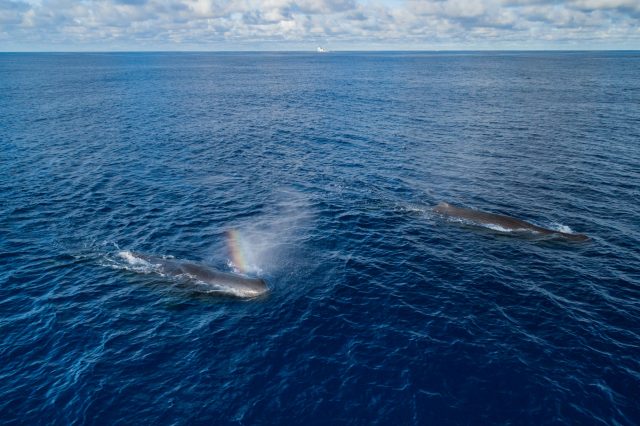 Boyan Slat recognition and achievements
In November 2014, Boyan was awarded the Champions of the Earth in the United Nations Environment Program. In 2015, King Harald of Norway named Boyan the Young Entrepreneur of the Year. In 2016, Forbes included Slate on its "30 Under 30" list. Boyan was selected as Thiel's associate, the program began in 2011 by venture capitalist and PayPal co-founder Peter Thiel.
They give $ 100,000 to entrepreneurs up to age 22 and younger who have dropped out or delayed college to work on their startup. 2017. Slat was awarded the European of the Year. In May 2018, Slat was awarded the European Entrepreneur of the Year Euronews Award.
Thanks for reading!
Hit the like button if you support cleaning the ocean and rivers.